Smiski is changing his clothes and is a little embarrassed that we are all watching! New Release [SMISKI Dressing Series]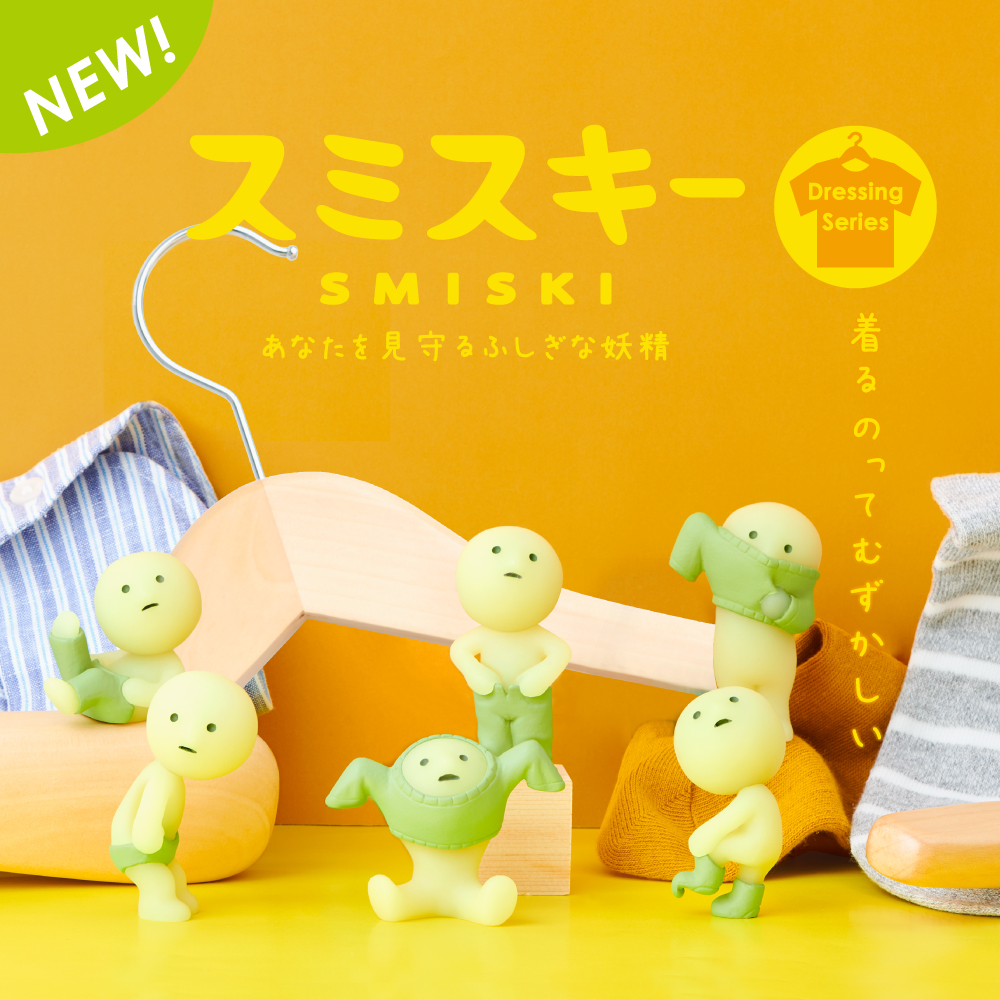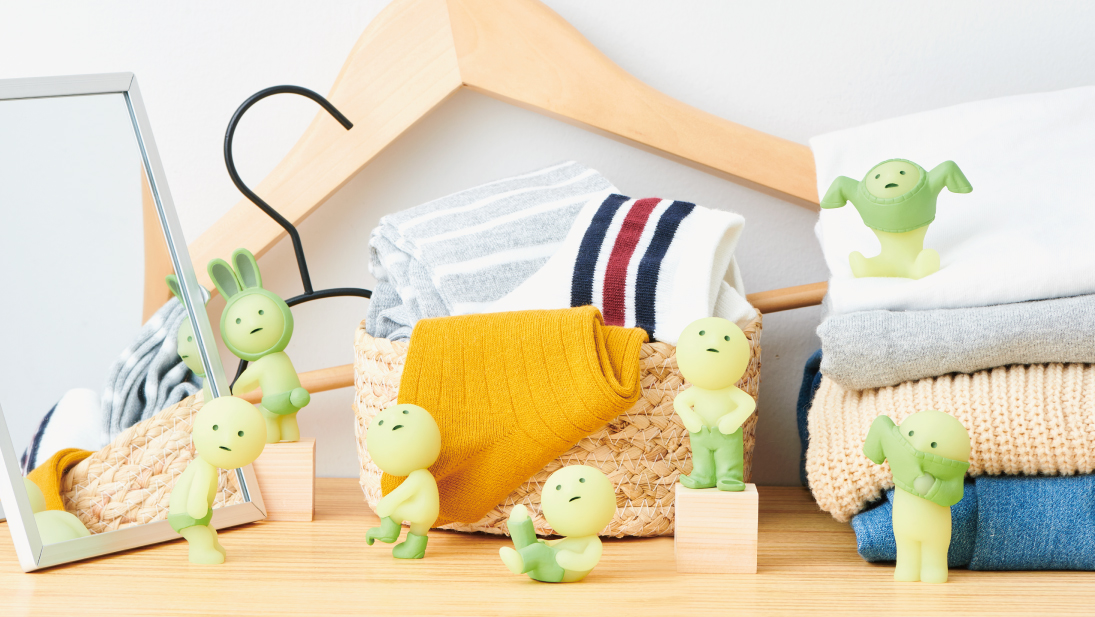 「Dressing in the corner?」
Mysterious creatures secretly changing clothes in the corner of your room!
In this series, SMISKI has been discovered secretly changing clothes. Like you, he wants to express his fashion sense.
The "Dressing Series" depicts scenes that are a little goofy, adorable, and laughable, such as "SMISKI Tight Pants" in which he is desperately trying to put his feet into tight pants and "SMISKI Struggling" where he looks sad because he can't get his head through the opening in his sweater.
Haven't we all experienced a slightly embarrassing moment while changing clothes and ending up in a pose that we don't want anyone to see.
『SMISKI Dressing Series』 will be released on 10th of November, 2022.
For Details >> https://www.dreams6-shop.com/SHOP/SMI66411.html