Wanted! Posts of SMISKI !
Post photos including SMISKI products on Instagram with hashtag.
Posted photos will be shown on this "SMISKI Photo Gallery" special page, makes you share your favorite SMISKl photo worldwide!
Instagram hashtag:#smiskireport2018
Entry Period
October 2nd, 2018 ~ July 31th, 2019 (until 24:00 JST)
Prize for winners
Special winner
(1 winners will be elected)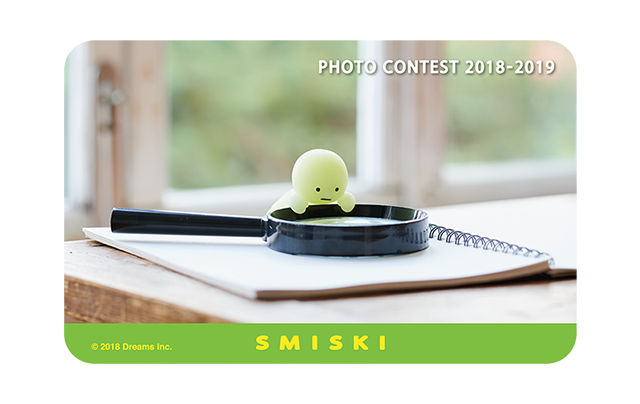 ・ JTB Travel Gift Card (30,000 yen)
* For usage, please visit the JTB website for details >> (in Japanese only)
・ SMISKI original T-shirts (Size M)
Design is going to be a surprise, wait until you see it!
Monthly winners
(2 to 3 winners will be elected each month.) ・ SMISKI original T-shirts (Size M)
Design is going to be a surprise, wait until you see it!
Nominated photos will be shown on this campaign webpage's photo gallery until summer 2020 to represent SMISKI as official.
* Please notice that prize & design may be changed/modified.
How to Entry
STEP 1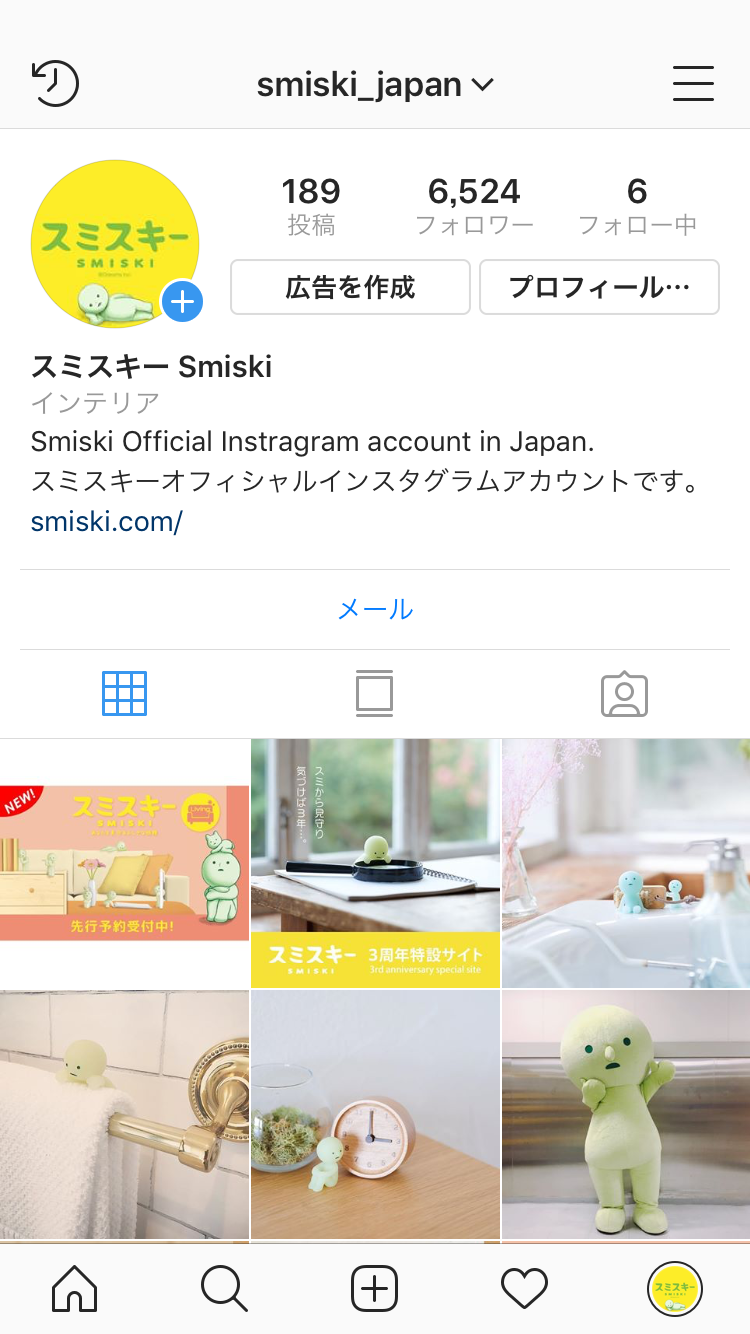 Follow our official Instagram account @smiski_japan.
STEP 2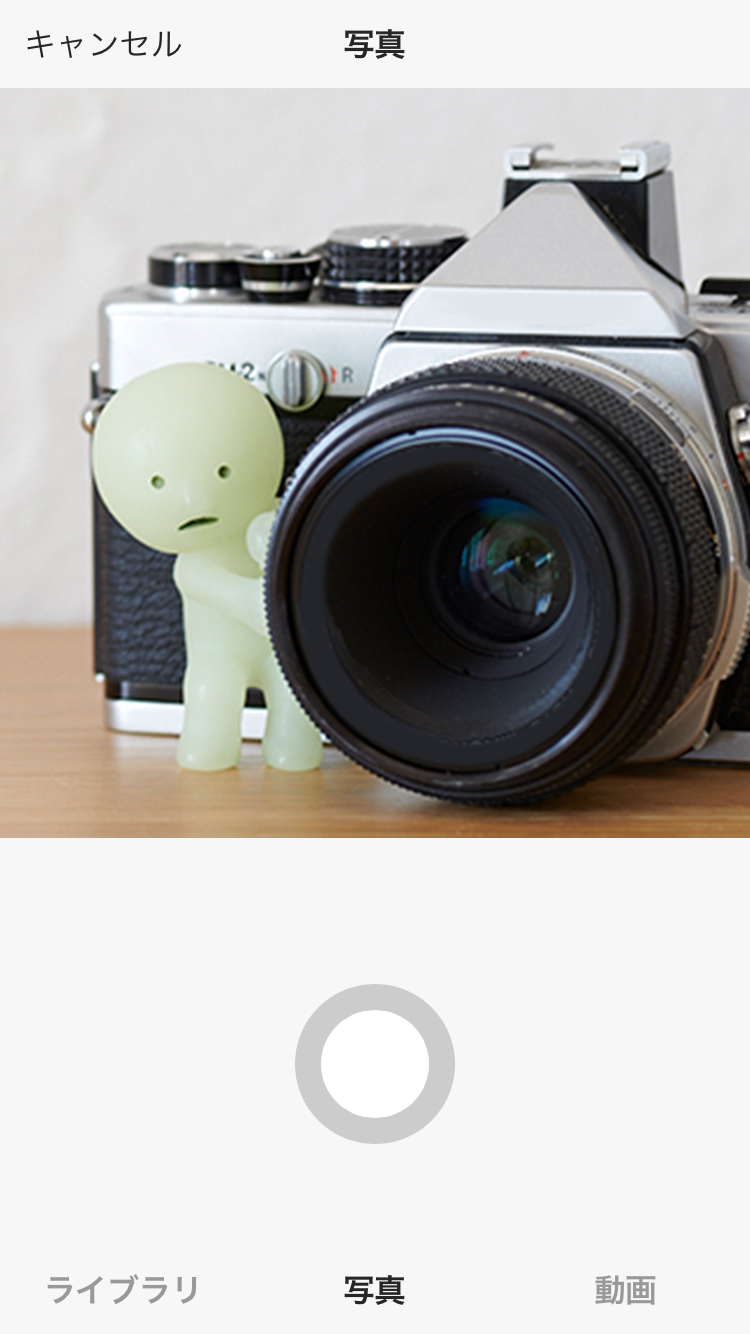 Take photo with SMISKI products.
STEP 3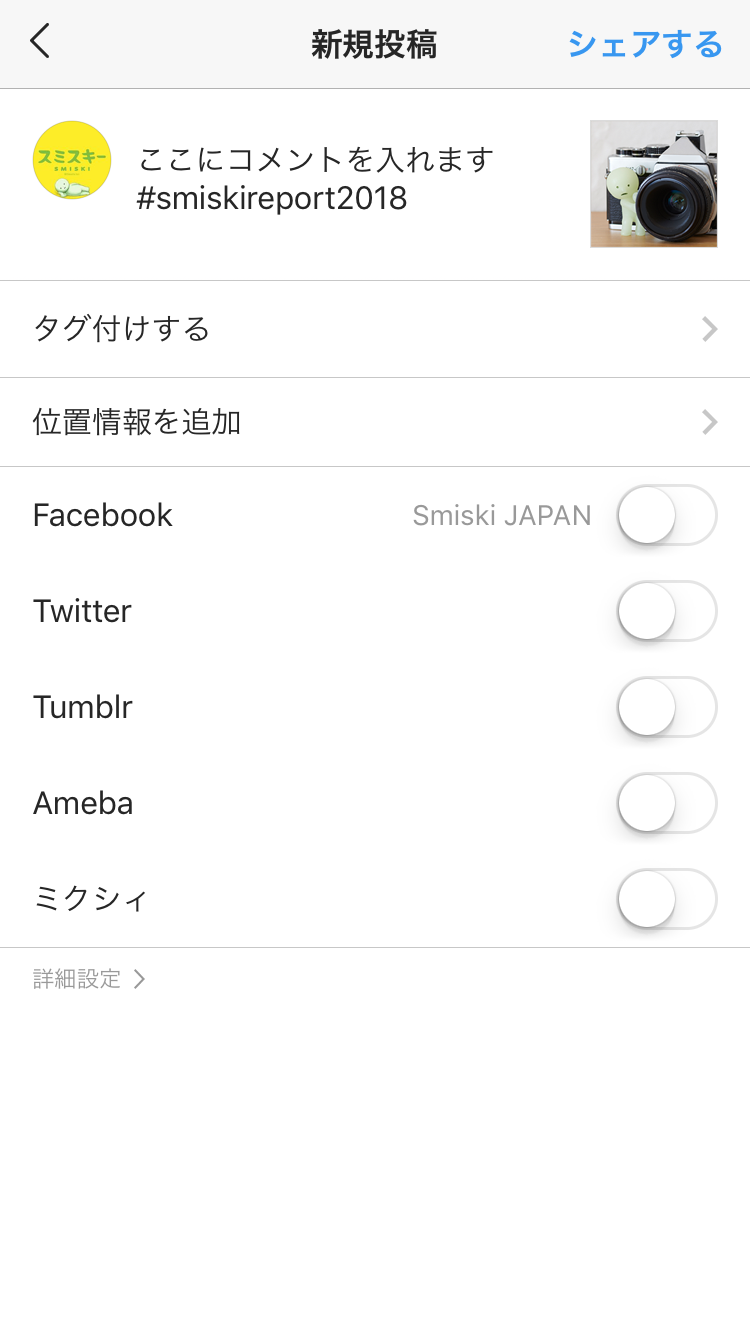 From Instagram, post on your account with "#smiskireport2018" hash tag and comment.
* We will select winners and inform to winners only via Instagram Direct.
Notice about "Discover together! SMISKI Photo Contest"
* please read carefully.
[ Qualifications for Entering ]
Those who download the Instagram app, register as a member and follow our official Instagram account "@smiski_japan".
Those who agree with the terms & conditions of this contest.
Those who can communicate in Japanese or English.
[ Announcement ]
Special winner

…Expected to be revealed on August, 2019

Monthly winners

…Expected to be revealed in the middle of every month
e.g.) Winners in October will be announced in mid-November.
[ Announcement of Winners ]
We will select winners and inform to winners only via Instagram Direct.
(Winners please make sure to reply within the time period stated in the Instagram direct message, otherwise you may not receive your prize.)
[ Delivery of Prize ]
Prizes will be delivered after announcing winners. Please note that there may be certain delay depending on circumstances.
[ Application Agreement ]
Participant of this photo contest organized by Dreams Inc., producer of SMISKI, shall be deemed to have consented to the following user policy. This contest is open to every Instagram users under agreement with the terms and conditions below. Participants need to be able to communicate in Japanese or English to enter this contest.
ATTENTION
Participants should be individuals. If individuals participate with numerous Instagram accounts, all of the accounts will not be eligible to enter.
Participants must be able to communicate in Japanese, English or Korean.
Participants can submit as many photos as they would like.
Participants shall be deemed to have consented to the responsibility of any data communication charge.
Photos including someone something or character that rights to third party are not allowed.
Entry is limited to original works that have not formerly been displayed or exhibited, and to which the entrant holds all applicable rights to. Works that have won prizes in other contests or that have been submitted to other contests currently underway are not eligible. Works that are entered in other competitions after submitting to this contest will not be eligible. On the other hand, entry submitted on their personal website, our website or SNS for non-profit purpose will be eligible.
Dreams Inc. will not bear full responsibility for that if there is any object threatened infringement of third party's rights (e.g. Portrait rights) in the submitted pictures. Participants must take all responsibility for taking part in this contest and the all responsibility for pictures they submit to our contest. If we are notified by the third party or we received any complaint because of participants' pictures, participants may be charged for any expense involved for resolving the complaints and so on.
If we find any infringement of rights in the submitted pictures, the pictures will not be eligible for the contest.
Posted information & materials will be checked by Dreams Inc. Instagram account name (or name typed in the post form) and posted photo will be uploaded on this campaign page.
Participants, will be treated as individual, cannot participate with multi Instagram accounts.
Number of posts are unlimited. Please post many images as you want.
In case multiple photos are posted on 1 post, only the 1st photo will be used.
Uploading all posts is not guaranteed.
It may take some time to be posted on the page. Please note.
Although right of the picture belongs to the photographer, participants shall be deemed to have consented to agreement of our usage of submitted pictures for our advisement or PR activity.
Submitted photos may be edited or modified by us when we publish, exhibit or use photos for other events and PR activities.
Right to be selected as a winner will be forfeited if participants delete submitted photos, quit following our Instagram account "@smiski_japan", set privacy setting on during the contest and before the announcing of winners.
If you have any questions or concerns about this contest, please contact us from the contact form on this website. However, please note that we will not accept any technical questions about Instagram.
We will not accept any questions about the judgement and/or confirmation of entry submissions.
There is no relation between this contest, Instagram and Facebook. Instagram and Facebook will not offer support services or be involved with this contest.
Prohibited matter
Followings are not accepted.
Acts that hinder the operation of this campaign.
Information provision, advertisement promotion or solicitation for profit.
Act of violation of the public order and morals.
Posts corresponding to obscene expression or violence.
Post containing slander, personal information of a third party who has not obtained permission.
Post infringing or that may infringe third party's privacy. Posts infringing rights of third party copyright, intellectual property rights, portrait rights.
Posts of photos that are not applicable to this campaign.
Act of judgment that Dreams Co., Ltd. is malicious or inappropriate.
Others, acts similar to the preceding items.
Alternation, Discontinuance, Cancellation or Closing of this Contest
Dreams Inc. is eligible to alter, discontinue or cancel all/a part of this contest at anytime with our circumstances. Also, we will not bear full responsibility for participants' damage or disadvantages happened due to the alternation, discontinuance, cancellation or closing of this contest.
Winners & Prizes
We will announce to winners via Instagram Direct messaging.
If winner does not reply to the Instagram Direct message by the contest deadline, the winners shall be deemed to have consented to abandonment of winning rights.
Winners cannot hand over the right of their prize/s to another, as well as sell or exchange prizes for money or other items. Only the winner may accept the prize. If winners themselves cannot accept the prize, he/she shall be deemed to have consented to abandonment of winning rights.
If winner is a minor (teenager in Japan), he/she is requires parental consent, and needs to submit their agreement document.
We will not bear full responsibility for any accidents or injury caused when using the prize/s received.
We will announce how we deliver the prize via Instagram Direct. Please note that we will not deliver prize to the address that is not the winner's.
We will take the expense for delivery of prize. However, for international shipping, winners may be charged for customs duties, which we will not be responsible for.
Please note that prize may be slightly different from the images shown.
Travel ticket prize will be valid for 10 years since it has been issued. It will take approximately one week to deliver to the winner, so please note that the period will be included in the expiration date of the travel ticket.
For details on using the JTB travel gift card, please refer to these guidelines >>>> (in Japanese only)
We will not bear responsibility for any accidents, injury or robbery caused while using the JTB travel gift card.
Winners will be contacted directly with more detailed information about their winnings.
Personal Information Handling
We will contact winners directly and ask for their personal information (e.g. shipping address for the delivery of prize/s).
Purpose of collecting participants' personal information
We will use personal information when needed for following purposes, such as operation of this contest and management of Sonny Angel official photographer.
(1) Shipping address, phone number, name (for the delivery of prize), and date of birth (to check if you are a minor or not)
(2) Management of Sonny Angel official photographer.
Providing personal information to a third party
For purposes (1) and (2) mentioned in the previous paragraph, we may consign participants' personal information to a third party. (e.g. Winner's address will be given to the postal service to successfully deliver their prize). We will take responsibility for our actions when sharing personal information from our company directly to a third party.
Unauthorized access to personal information
We will try our best to protect and manage personal information when operating this contest. However, please understand the risks involved with using the Internet before you participate in this contest. In the possible case where a third party may leak and/or use personal information in an illegal and/or unauthorized manner, we will not bear any responsibility unless there is strong reason for us to be at fault.
For any other information about handling of personal information, please refer to our Privacy Policy.
We may revise these guidelines according to the law revision or change of our business content. When we revise the guidelines, we will announce to all participants on our website.
October 2nd, 2018
[ Inquiry ]